Shelf Awareness: enlightenment for readers
Win a signed copy of CHARLATANS by Robin Cook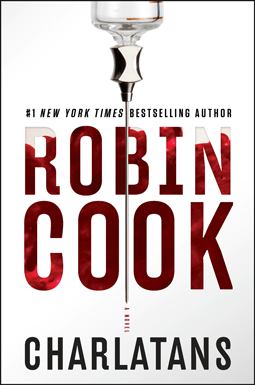 The explosive new thriller from New York Times-bestselling author and master of the medical thriller Robin Cook.
Newly minted chief resident at Boston Memorial Hospital Noah Rothauser is swamped in his new position, from managing the surgical schedules to dealing with the fallouts from patient deaths. Known for its medical advances, the famed teaching hospital has fitted several ORs as "hybrid operating rooms of the future"—an improvement that seems positive until an anesthesia error during a routine procedure results in the death of an otherwise healthy man.
Enter to win one of 10 copies, then tell your friends! Each friend who enters the contest through your referral link will earn you another entry!
When you sign up, you'll also receive Shelf Awareness for Readers, a twice-weekly newsletter that features reviews of the best books published each week.
In order to be entered to win, you'll need to confirm your subscription via a follow-up email sent to the address you provide. (This promotion begins on July 28th and ends August 13th.)