Shelf Awareness: enlightenment for readers
10 signed copies of WITHOUT MERIT by Colleen Hoover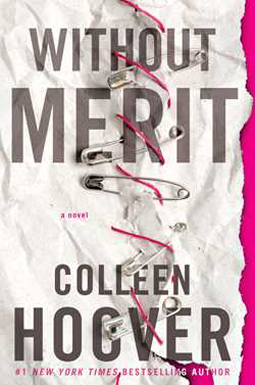 From the #1 New York Times bestselling author of It Ends With Us and November 9 comes a moving and haunting novel of family, love, and the power of the truth.
The Voss family is anything but normal. They live in a repurposed church, newly baptized Dollar Voss. The once cancer-stricken mother lives in the basement, the father is married to the mother's former nurse, the little half-brother isn't allowed to do or eat anything fun, and the eldest siblings are irritatingly perfect. Then, there's Merit.
Poignant and powerful, Without Merit explores the layers of lies that tie a family together and the power of love and truth.
Enter to win one of 10 copies, then tell your friends! Each friend who enters the contest through your referral link will earn you another entry!
When you sign up, you'll also receive Shelf Awareness for Readers, a twice-weekly newsletter that features reviews of the best books published each week.
In order to be entered to win, you'll need to confirm your subscription via a follow-up email sent to the address you provide. (This promotion begins on September 15th and ends October 1st.)