Shelf Awareness: enlightenment for readers
Win a signed copy of THE SUNSHINE SISTERS by Jane Green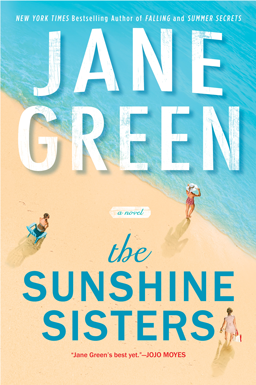 Nell, Meredith, and Lizzy have never been the closest of sisters, and when an unexpected situation with their mom draws them together, they're forced to confront the old jealousies and secret fears that have threatened to tear them apart in the past.
Enter to win one of 10 copies, then tell your friends! Each friend who enters the contest through your referral link will earn you another entry!
When you sign up, you'll also receive Shelf Awareness for Readers, a twice-weekly newsletter that features reviews of the best books published each week.
In order to be entered to win, you'll need to confirm your subscription via a follow-up email sent to the address you provide. (This promotion begins on April 20th and ends April 29th.)