Shelf Awareness: enlightenment for readers
Win a copy of SKIN & EARTH by Lights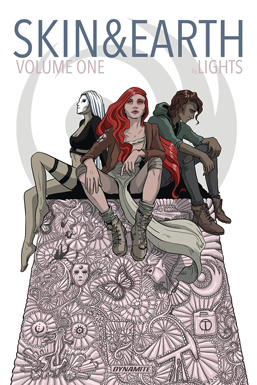 Caught between romance and cults, gods and mortals, and just trying to find a good borscht, Enaia Jin is lead down a dark path by new lovers that reveal a twisted fantasy world and her own true nature. Set in a post-apocalyptic future where corporations rule, this adventurous tale of loneliness, deceit and self-discovery begins here!
Enter to win one of 10 copies, then tell your friends! Each friend who enters the contest through your referral link will earn you another entry!
When you sign up, you'll also receive Shelf Awareness for Readers, a twice-weekly newsletter that features reviews of the best books published each week.
In order to be entered to win, you'll need to confirm your subscription via a follow-up email sent to the address you provide. (This promotion begins on July 6th and ends July 22nd.)