Shelf Awareness: enlightenment for readers
Win a special advanced copy of THE BOY AT THE KEYHOLE by Stephen Giles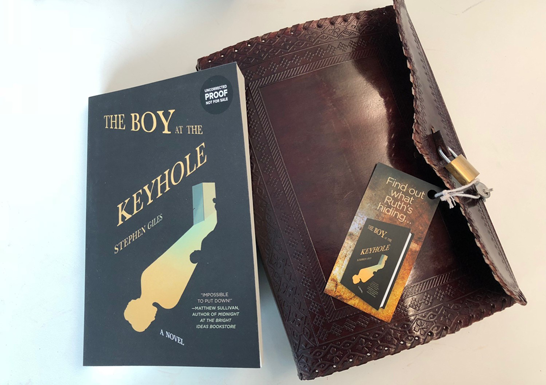 For fans of Shirley Jackson, Sarah Waters and Daphne du Maurier, Stephen Giles weaves a masterful two-person drama of confusion and paranoia as a young boy grapples with his mother's disappearance.
Nine-year-old Samuel lives alone in a once-great estate in Surrey with the family's housekeeper, Ruth. His father is dead and his mother has been abroad for months, purportedly tending to her late husband's faltering business. Beyond her sporadic postcards, Samuel hears nothing from his mother. He misses her dearly and maps her journey in an atlas he finds in her study. Samuel's life is otherwise regulated by Ruth, who runs the house with an iron fist. Only she and Samuel know how brutally she enforces order.
As rumors in town begin to swirl, Samuel wonders whether something more sinister is afoot. Perhaps his mother did not leave but was murdered—by Ruth.
Enter to win one of 10 copies, then tell your friends! Each friend who enters the contest through your referral link will earn you another entry!
When you sign up, you'll also receive Shelf Awareness for Readers, a twice-weekly newsletter that features reviews of the best books published each week.
In order to be entered to win, you'll need to confirm your subscription via a follow-up email sent to the address you provide. (This promotion begins on August 2nd and ends August 19th.)