Shelf Awareness: enlightenment for readers
Win a signed copy of UNDER MY SKIN by Lisa Unger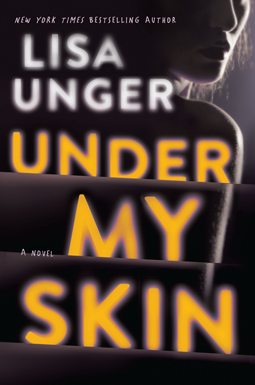 It's been a year since Poppy's husband Jack was brutally murdered and she disappeared, reeling from grief, only to turn up ragged and confused days later, wearing a tight red dress she didn't recognize. Now, Poppy has been having nightmares and blackouts—periods of time she can't remember, unable to tell the difference between what is real and what she's imagining. When she begins to sense that someone is following her, Poppy is plunged into a game of cat and mouse, determined to unravel the mystery around her husband's death. But can she handle the truth about what really happened?
Enter to win one of 10 copies, then tell your friends! Each friend who enters the contest through your referral link will earn you another entry!
When you sign up, you'll also receive Shelf Awareness for Readers, a twice-weekly newsletter that features reviews of the best books published each week.
In order to be entered to win, you'll need to confirm your subscription via a follow-up email sent to the address you provide. If you're already a Shelf Awareness for Readers subscriber, you will still be entered, but you do not need to confirm your subscription. (This promotion begins on September 14th and ends September 28th.)